Enjoy this video of our Tahoe Rental Home
About Us
Enjoy year around adventures in historic No. California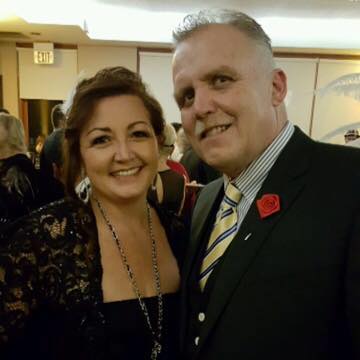 Why our Tahoe rental home?
Beautiful quiet location, in a family-friendly neighborhood with park and Lake nearby. Sledding just across the street or in the huge 10 K SQFT fenced property. uniquely situated just 7 miles to casino.and in between all 3 ski resorts. We are also In golf course neighborhood for dad to have a morning just for him. Or he can practice his skills in the backyard putting green. The neighborhood is very flat so a perfect place to jump on the bikes for everyone to take a ride to lake Baron and feed the ducks or grab a swim or take one of the fishing poles and catch a trout as it is fully stocked! Our Tahoe rental home is a quiet getaway near many hiking and biking trails.
We are a family who loves Tahoe! We are very passionate about making this cabin clean and comfortable for all who stay. You won't want to leave:) We treat our renters as our friends and we make sure there is so much to do at the house that you won't need to go anywhere or to go and buy things. Even the little stuff matters to us like having Foil and Saran wrap!. Toys for the sand. All sizes of bikes. Hammock for dad, lots of patio furniture for everyone. So Please let us know if we can do anything to make your stay even better!. Happy Vacationing in BEAUTIFUL LAKE TAHOE 🙂
Lora & Christopher, Your Hosts
Fun for everyone
2400 Square feet of open floor plan living in our Tahoe rental home.
Guests (8 adults Maximum)
Fun Things to Do in Tahoe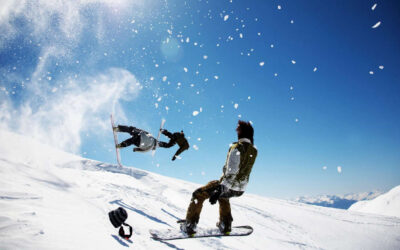 Sometimes you just gotta strap a board to your feet and send yourself hurtling down a snow-covered mountain. So boot up and enjoy Lake Tahoe skiing and boarding! We are happy to satisfy your quest for winter adrenaline rushes. And with 40 feet of snow and 300 days of...
read more
Beautiful house, great location, Amazing Host!!
This house is a fantastic vacation getaway for family and friends! Great location, close to everything and only 10 minutes away from the casinos! The house has everything! A pool table, TVs in EVERY room with a ton of games and DVDs… the kitchen has pretty much everything you need. LOVE the backyard especially if you're bringing a dog. We were fortunate to enjoy the snow. Large enclosed back yard you will love! Lora is AWESOME! She is a very classy lady and I give her 2 thumbs up from start to finish! She is very accommodating and her response time is quick! I highly recommend this vacation rental! Thank you Lora! We will be back!!
Unique Benefits in our Tahoe rental home
Quiet neighborhood, very clean, comfortable, with many extra amenities and an awesome view of Echo summit large fenced yard for kids and dogs. Close to all you want to do in Tahoe. We have something for everyone. Golf for dad, Wii, play station, game cube, Sega. relaxing huge master with big screen TV and Sofa and recliner, Jacuzzi tub. VERY comfortable beds for everyone. A bike for all sizes even a bike trailer for the little ones.
Keyless Entry
Central Heating – Fans for bedrooms
Gas Fireplace
Washer/Dryer Unit: Laundry Soap and Fabric Softener
Cable TV: All bedrooms & living room
DVD Player: All bedrooms & living room w/many DVD's
Pool Table: Adults only 30th Anniversary Olhousen
Computer center with printer
Wireless/High Speed Internet
Telephone and answering machine (local calls)
Garage: 2 cars or one SUV – Driveway parking for 4 cars
Fishing poles misc. fishing gear

Horseshoes

Youth size Tipi

Putting green and golf clubs

Croquet & many games

Toys in garage

Extra folding chairs

Camping chairs

Small cooler

Winter gear; snowshoes, shovels, ice melt salt, misc snow play toys. WE DO NOT OFFER SNOW SLEDS.
Bikes: 6 all sizes

Picnic tables x2 in back yard and seating on deck

BBQ: High quality BBQ grill with rotisserie and warming drawer

Hot tub: 4 to 6 people
Wii

Sony Playstation 1&2

Game Cube

Xbox

Video games.

Games: Cards, many games, Books, DVD and VHS (kids room), many kids DVD's& VHS.
Microwave

Kitchenaid mixer

Small food processor

Crock pot

Regular roasting pan

Electric roasting pan

Baking pans

Keurig

Regular coffee maker 12 cups,

Kitchen staples including: spices, coffee, creamer, tea, Foil, saran wrap, garbage bags, paper towel, napkins.
Bissel for pet cleanup

Broom

Mop

Cleaning products
Kleenex

Hotel size Shampoo

Lotion

Body wash

Facial bar

Hand soap

Wash cloths

Hand towel

Regular towels.

WE DO NOT SUPPLY BEACH TOWELS PLEASE BRING.